WARUM BEZIEHUNGEN, WARUM THERAPIE?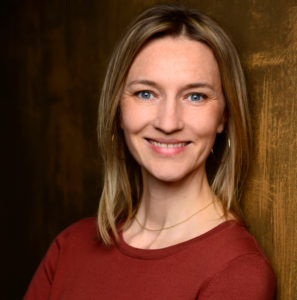 Mein Interesse an Lebens- und Beziehungswelten hat mich über viele Stufen geführt. Über ein Studium der Kultur- und Geisteswissenschaften, Forschung zu Migration und internationaler Friedensarbeit, über Begegnungs- und Versöhnungsprojekte von Kulturen und Communities immer tiefer auf die psychologische Ebene: Zur Begegnung, Verständigung und Versöhnung zwischen uns Menschen – unabhängig von Herkunft, Gender und Lebenswelt.
Mich interessiert besonders das Universelle: Wie wir Menschen ausgestattet sind mit der Notwendigkeit, uns mit anderen zu verbinden – und mit der Fähigkeit, dabei Lust und Liebe zu empfinden. Liebe ist universell.
Und Liebe ist politisch. Ich verstehe Paarbeziehungen als kleinste gesellschaftliche Einheit und damit als einen Ausgangspunkt für Veränderungen in Familien und auch im Zusammenleben vieler Menschen. Es ist möglich, durch die Partnerschaft Beziehungs- und Glücksfähigkeit zu lernen, ein Zuhause in dir zu schaffen, das Geborgenheit und Wachstum ermöglicht. Dieses zu leben, heißt auch, es in die Welt zu tragen.
Um die Liebe und Würde eines Paares zu kämpfen, bedeutet für mich, zugleich für eine lebenswerte Zukunft zu kämpfen, für Menschenrechte und soziale Gerechtigkeit und gegen Ausbeutung und Diskriminierung. Dieser innere Zusammenhang ist für mich sehr wesentlich und spannt den beruflichen Bogen von der Kulturwissenschaft hin zur Paartherapie.
"Intimacy in general terms is a song of spirit inviting two people to come and share their spirit together. It is a song that no one can resist. We hear it while awake or sleeping, in community or alone. We cannot ignore it." (Sobonfu Somé, The Spirit of Intimacy)
Viele rote Fäden laufen heute in meinem Beruf sinnhaft zusammen. Eine Erfahrung, die meinen Werdegang und meine Arbeitsweise sehr geprägt hat, war der viel zu frühe Tod meines Partners und die existenzielle Erfahrung von Liebe und Verlust – mit all ihren Widersprüchen. Der Weg der Trauer und Bewältigung bis hinein in ein anderes Glück hat mir tiefe Selbsterfahrung gebracht und dadurch meine berufliche Entwicklung bedeutend mit konstituiert.
Heute lebe ich mit meiner Patchwork-Familie in einem inklusiven Wohnprojekt in Hamburg. Liebe und Partnerschaft ist zu etwas sehr Wertvollem für mich geworden.
THERAPEUTISCHE AUSBILDUNG
Paarsynthese / Integrative Paar- und Sexualtherapie (Gesellschaft für Integrative Paartherapie und Paarsynthese GIPP Wiesbaden, im Graduierungsverfahren)
Gestalttherapie (Hamburger Institut für Gestaltorientierte Weiterbildung HIGW, in Ausbildung)
Systemische Beratung kompakt (Systemisches Zentrum Hamburg der Wispo AG)
Heilpraktikerin beschränkt auf das Gebiet der Psychotherapie
Magister Artium Ethnologie und Politikwissenschaft (Universität Hamburg)
Schwerpunkt: Migration, Konflikt- und Friedensarbeit
MITGLIEDSCHAFTEN